Jogging strollers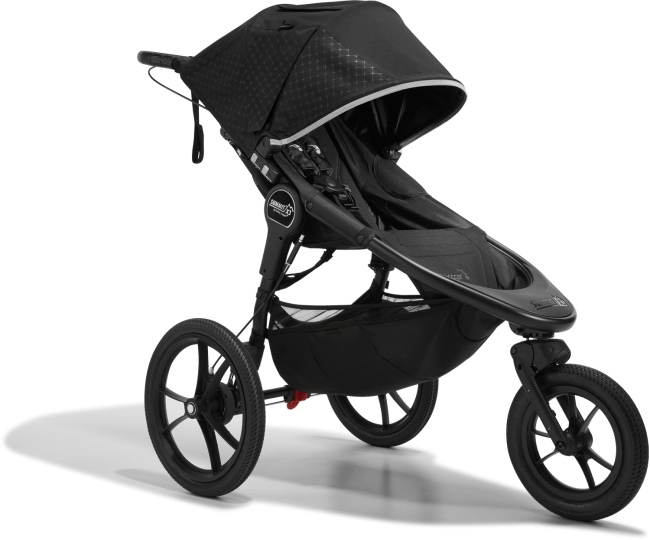 meet our jogging stroller
Stroll or sprint with our high-performance jogging stroller that outmaneuvers other strollers on any terrain. The summit™ X3 is packed with features to keep baby comfy while you keep up your pace.
push more than yourself
a smooth ride with every stride
Air-filled rubber tyres, all-wheel suspension, and a front-wheel swivel lock ensure a smooth ride for baby on both walks and runs.

cruise with control
Easily control the speed of your summit™ X3 with the hand-operated deceleration brake,
as well as a tether strap on the handlebar
one-hand compact fold
The signature one-hand compact fold makes it easy to transport and store.
UV 50+ canopy
Keep baby protected from the sun with the large UV 50+ canopy, featuring a mesh window so you can easily check in.
comfort features
Find the most comfortable position for your child to relax with a reclining seat and air ventilation panel.
"We've taken our Summit X3 on very steep, rocky trails and sand. It glides so smoothly when I'm jogging on pavement. A must-have for active families!!"
-JennyB
tested to extremes, like you
We stand by the quality and durability of our gear, backing each stroller with a lifetime frame warranty and testing all of our products to extremes. Because we know you need gear that can keep up with your journey.
we have an accessory for that
Discover how you can get the most out of your summit™ X3 jogging stroller with a full range of accessories.


the reviews are in!
Best Hybrid Jogging Stroller

Finalist Best Jogging Stroller
Best Jogging Strollers of 2021
Best Jogging Strollers of 2021